The Role of Digital Marketing in Business
The role of digital marketing has become more and more important over the last decade. Since mobile phones and the high-speed Internet made digital more accessible to the public, companies have enjoyed benefits.
This trend is only growing. 91 percent of companies have either moved or plan to move their digital marketing efforts in-house over the next year.
Knowing why digital marketing is important illustrates the reason for this rather seismic shift. In the following article, we'll be discussing the 10 primary reasons. Let's get digital!
1. Digital Marketing Provides Direction
The days before digital marketing took hold were not an exact science. Marketing professionals had some data to use when advertising in magazines and newspapers. But they couldn't hit their numbers with pinpoint accuracy the way they can with digital technology.
Digital marketing makes it easy to track your results and figure out which of your efforts are succeeding and which are falling flat. It provides direction for where your resources should be spent in order to generate a higher ROI.
2. It's Measurable
Why digital marketing? Ten years ago, marketers got that question a lot. Today, the answer isn't necessary.
That's because too many companies have seen the results. They know when a landing page connects and converts. They know when it fails.
By being able to split-test and easily compare one ad to another, companies can measure their ROI real-time. They can also use online analysis tools to compare against their competitors and determine the size of their market and the share they have in it.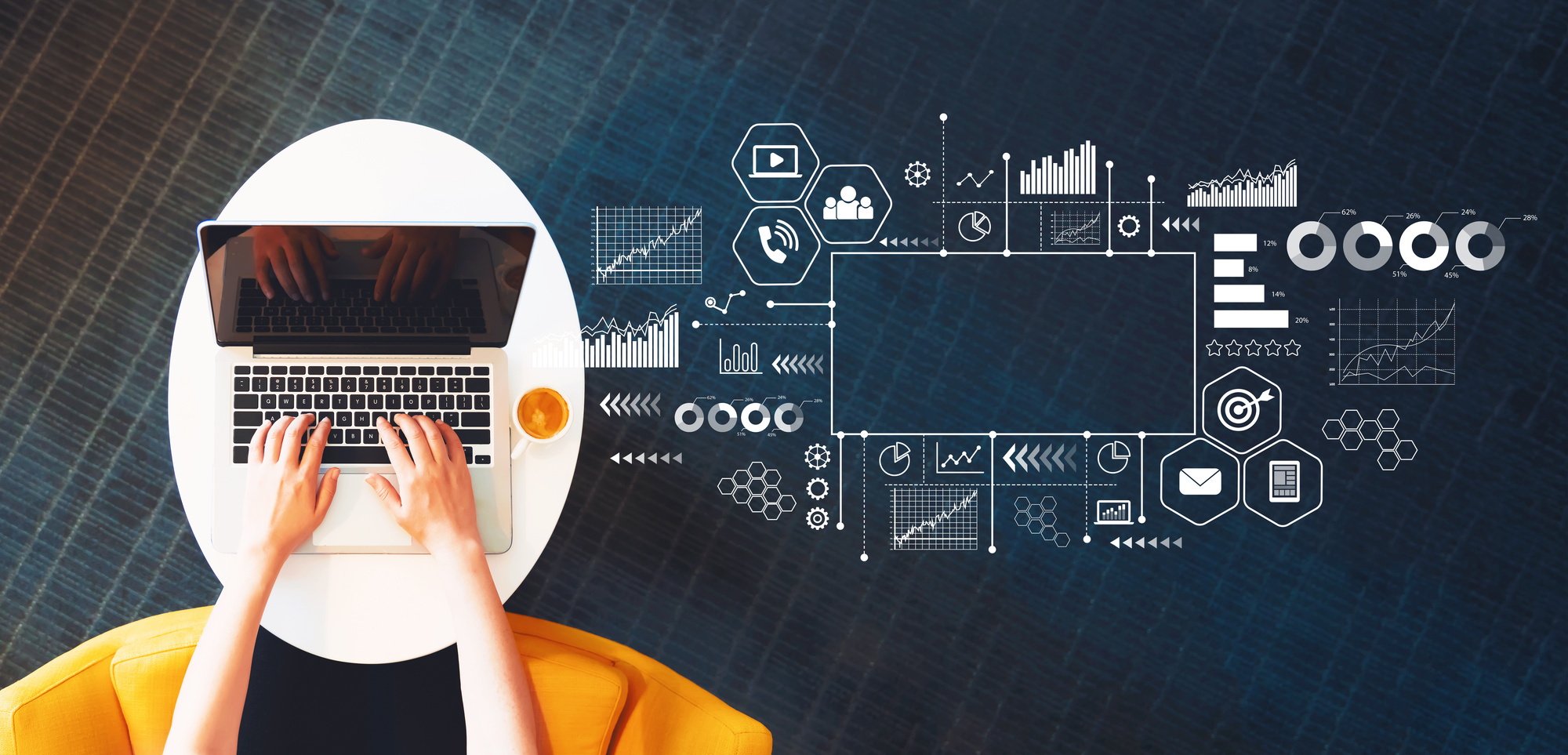 3. Draws the Target Audience Closer
Advertising in newspapers and magazines never provided real-time feedback and conversation the way digital marketing does.
Having an online marketing presence allows companies to interact with their customers almost immediately after launching a campaign. They can also drill deeper into the personal lives and tastes of their audience to craft future messaging.
4. Aids in Branding
If you're still struggling with the "why use digital marketing" question, consider the branding benefits. Digital technology makes it easier to test, measure, and adjust on a dime the following:
•Logos

•Taglines

•What you sell and how you sell it

•Market penetration
No matter how you choose to present your company, you get access to an immediate test audience. This allows you to plow forward in branding initiatives with more confidence.
5. Ensures RPRT Access to Your Customers
By RPRT, we mean "right place, right time." Using digital marketing to reach your audience gives you the opportunity to connect with customers in the area where they make most of their spur-of-the-moment buying decisions.
That area is mobile. It's no coincidence the growth of digital marketing correlates to the rise of the smartphone. If you still doubt the effectiveness, just ask Subway.
The food artists in the green-and-yellow recently announced a 10X ROI thanks to mobile marketing — despite the fact that they make most of their money in the brick-and-mortar world.
Thanks to Subway's digital marketing spend and ingenuity, they rank highly in local search results. As a result, customers looking for quick lunch ideas know exactly where to go when chow-time arrives.
6. Keeps You Flexible
Many companies like Burger King have used digital marketing to react quickly to current events and score some sales and millions in advertising dollars (for free) in the process. One recent example, without turning political, involved using the word hamberders.
Digital marketing is the only type of marketing that allows you to create, execute, and measure a marketing plan based on a five-minute-old current event. That's the very definition of flexibility.
7. Grants Outreach Options
Another attractive aspect of digital marketing is the multimedia opportunity it creates. All past methods were limiting. Examples:
•Radio ads were audio only

•Newspaper and magazine ads used static images and words

•Television allowed audio, video, and text, but no response and limited tracking
With billboards, you never knew who noticed your sign or how they might respond to it. But with digital marketing, you can engage most of the senses, allow your audience to interact with your brand, and see how effective your message is.
8. Enables Customer Tracking
Digital marketing allows you to continually track customer behavior, even if your first interaction doesn't result in a sale — like when a customer abandons an item in their online shopping cart.
You can notify your customers upfront that your site uses cookies to track their actions while giving them an opportunity to opt-out. Some will. But others will appreciate it because, while they may not be ready to buy now, they plan to do it later.
9. Supports Other Marketing Initiatives
Unlike traditional forms of marketing, digital marketing plays nice. For example, you can place a QR code into your print ad, and it can take the audience to a page with more information on features and benefits.
Essentially, digital marketing supports other advertising initiatives in a way those other initiatives never return the favor. Examples like the one mentioned earlier give your traditional marketing efforts a trackability they've never had before. In other words, you know whether that newspaper ad is effective and worth the expense.
10. Puts You in the Pack
Digital marketing expenses are only incurred when they're effective. By "effective," we mean any of the following:
•They get a click

•They get a click and a sign-up

•They create a sale

•They directly connect you to your audience
This makes digital marketing more cost-effective than other forms of advertising. It also helps small companies with small budgets compete against the market leaders.
The Role of Digital Marketing Is Paramount
The role of digital marketing is undeniable, and it will only intensify in the years to come. But it's only as effective as its presentation.
And that's where a qualified content marketing agency can help. Click here to learn more about what to look for when you're ready to hire one.