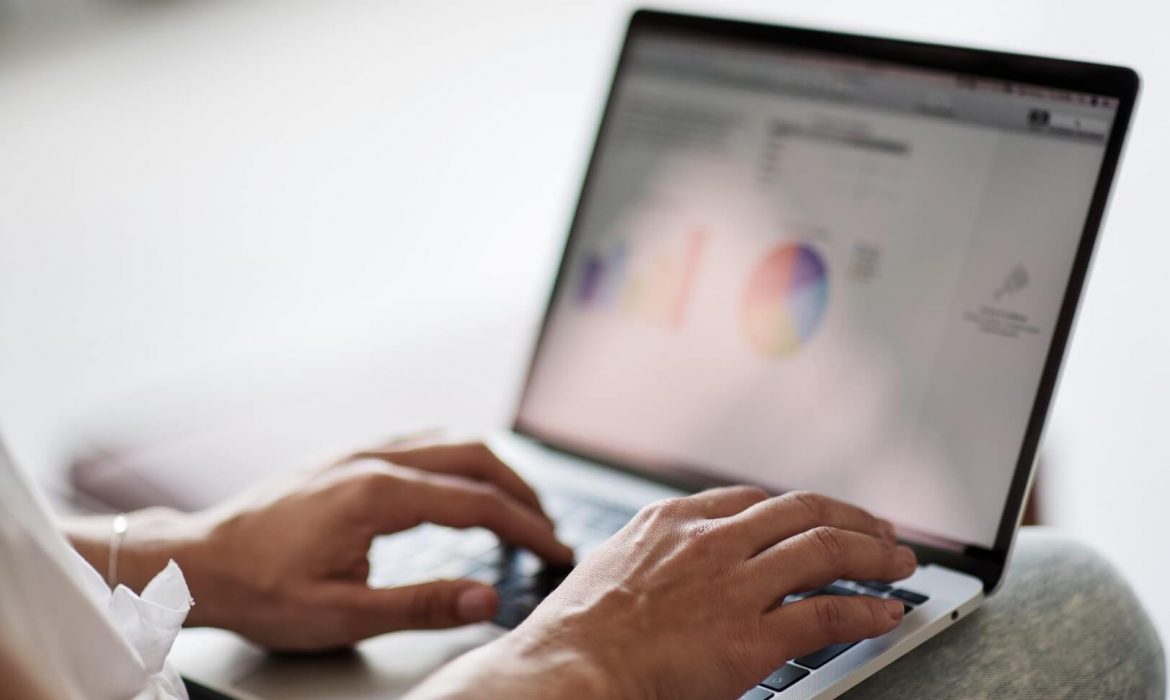 If you are one of the countless B2B eCommerce website owners that are looking to grab their piece of a $7.6 trillion online industry, then one thing that is undoubtedly always on your mind is growth.
How can I grow my online sales? How can I grow my customer base? How can I grow my online visibility? How can I grow my eCommerce business?
If these questions sound familiar to you, that's a great thing! That means you have officially caught the eCommerce bug. So without further ado, here are some tactics, strategies, and platforms that you can use to grow your B2B Shopify store.
Perform A SWOT Analysis
The first thing that you will want to do is perform an up-to-date SWOT analysis for your website. If you're unfamiliar, SWOT stands for strengths, weaknesses, opportunities, and threats. This analysis will help you to formulate an efficient strategy for the rest of your growth.
When performing your analysis, it's important to first prepare a list of competitors. When choosing your competitors, it's good to have a mix of "close" competitors and "reach" competitors.
Website strengths will be the aspects of your website that create the most value for you. For example, you can list bestselling products, specific pages that rank high in the search engines, exclusive or limited products or brands, and any special functionality that is custom to your website.
Website weaknesses will be the aspects of your website that are most detrimental to growth.  For example, a slow-loading website, poor website organization, clunky navigation, and low-quality product photos would all be considered weaknesses.
When considering growth opportunities, look at both your website and your competitor's websites.  Consider the products and categories that are top performers and identify if there are similar products that you can add to your store.  Implement curated related products, upsells, and cross-sells to improve average order values.
Identify any areas of your competitor's websites that may be difficult to use or products that they may not carry. One great way to attract new customers is by giving them something they can't find with their current supplier.  These types of opportunities can also make for great content in digital marketing campaigns.
Finally, carefully analyze both your website and your competitors' websites for any threats to your bottom line. For instance, find out if your competitors offer considerably lower prices, faster shipping times, or special website features that you do not. Go through existing negative customer feedback and identify any issues that come up frequently. Implement changes to address these issues before attempting further growth.
Once you've completed your SWOT analysis, you're ready to start planning a growth strategy.
Identify & Resolve Website Bottlenecks
Once you've finished your initial analysis, the first thing you'll want to do is take a look through your weaknesses and threats and create a list of bottlenecks to address. In simplest terms, a bottleneck is really anything that slows down a user's ability to complete a transaction. Here are a few examples of common bottlenecks.
Website Page Speed
One of the most common bottlenecks on eCommerce websites is having slow loading pages. According to all-around digital marketing guru, Neil Patel, a store will lose about 25% of its visitors if its site takes more than 4 seconds to load.
So even if you're selling a product that no one else carries, or you have rock-bottom prices that can't be beaten, you're still compromising your bottom line if your website loads slowly.
Luckily for Shopify store owners, websites built on the Shopify platform will be pretty fast by default. But this doesn't mean that there aren't a number of ways that you can accidentally slow your load time to a crawl.
Here are a few of the more common things to watch out for when approaching website page speed optimization.
Use Optimized Images
One of the most common reasons that a Shopify website will load slowly is oversized, uncompressed images. Many website owners don't realize just how important it is to check the image dimensions and image file size before uploading and will use images that can really slow down page speed.
As a rule of thumb, images should typically be no wider than 1800px – 2000px and no larger than 200kb – 300kb. If you only have images in a large format, your best bet is to use a tool like Photoshop or Sketch to resize them.
While many Shopify themes are built to resize the dimensions of specific images, this feature will not actually optimize the images.  One easy solution for image optimization is to use TinyPNG.com before uploading anything to your store. If you're looking for a more seamless solution you can try a Shopify app like Image Optimizer.
If you're looking for an even more "high-tech" solution, you can try a cloud-based service called Cloudinary to optimize, resize, and deliver your images. Once you've synced your images and videos with Cloudinary, you can deliver optimized versions dependent on the user's browser, device, and physical location.
Don't Use Unnecessary Apps
Believe it or not, using too many Shopify applications can also slow your website down. Applications that only run on the backend of your website typically won't impact your page speed, but take a close look at any applications that are used on the frontend of your site.
These applications will typically load a number of additional CSS and Javascript files in order to deliver the desired functionality. However, each additional file can add a considerable strain on your overall load time.
The first thing you should do is navigate to the Apps tab in your Shopify store and take a look through all of the apps that you have installed. If you see any apps that you're no longer using or never used in the first place, remove them.
See if any of the apps that you are using are to deliver basic frontend features like sliders, modals, popups, or other user experience components. In most cases, these features can be built right into your theme without the need for excessive CSS and Javascript files.
If you're unsure of what a specific app does or if you are using it, it's best to dig a little deeper before deleting it. The last thing you'll want to do is delete an app that provides an important function for your website.
Load External Scripts With Tag Manager
Just about every Shopify store owner will use at least three third-party services that require placing additional scripts on your website. In many cases, the number may be even higher.
Examples of these third-parties scripts include the Google Analytics tag, the Facebook pixel, HotJar tags, and tags for any other retargeting and user-tracking tools you may be using.
It goes without saying that the vast majority of these third-party tools provide immense value and should be used on your website. However, you can load these scripts in a much more efficient manner when you use Google Tag Manager.
Google Tag Manager is a platform that lets you manage and deploy all of your marketing scripts from one central dashboard. So instead of placing all of your marketing tags on your website individually, you only need to place the one Google Tag Manager script at the bottom of your website.
Simply including your scripts via GTM alone won't have a major impact on performance, it's the functions and features within the tool that will help speed up your site.
First, GTM will let you wait until your page has fully loaded before firing the scripts. This powerful feature can have a major impact on your website speed, especially when it comes to loading third-party tracking scripts. In some cases, users can see their page speed scores go from D's and F's to A's and B's with this one change.
Second, Google Tag Manager can be used to selectively load scripts on specific pages. So if there's a specific tag that only needs to fire on a product page or a checkout page, you can tell the tag manager to exclude it when it's not needed.
There are a number of other ways that you can utilize tag managers to improve website performance that you can read about here.
Fixing Page Speed Issues
If you're concerned about your website speed or just want to get an idea of where your site stands currently, you can use free online tools like GTMetrix or WebPageTest.org.
These tools will take all of the factors mentioned above and then some into consideration, and give your eCommerce site an overall score as well as suggested fixes to improve your score.
While all of the factors are important, there are a few general metrics you should pay more attention to than others. First, take a look at your website's "fully loaded time".  Ideally, your website should be fully loaded in no more than 3 to  4 seconds.
Next, look at the website's time-to-first-byte. If you know how to read the chart, you can look at the Waterfall tab on your GTMetrix report. If you're having trouble understanding the chart, you can just use a website like ByteCheck to get a more clear answer. Ideally, your time-to-first-byte is between 300ms and 500ms.
The next important factor to consider is your total page size. This number will factor in the HTML files, CSS files, JS files, images, video and any other assets your website may be loading. Ideally, your website should be between 2mb and 3mb.
Finally, look at the overall PageSpeed scores, YSlow scores, and the scores for any other tests you may have run on your website. The scores will definitely give you a good idea of where you stand, but don't always paint the full picture. It's best to use them as a relative measurement tool.
Confusing Website Navigation & Organization
Another important thing to analyze for bottlenecks is your website's organization. If you haven't already, it helps to create a visual representation of your website hierarchy using basic tools like Google Sheets or Excel.
Go through your top-level categories and make sure that they are the most logical entry points into your full catalog. You should also make sure that your top-level categories cannot be segmented any further than they currently are.
By breaking one top-level category into two or more top-level categories you're achieving a few things. One, you're reducing the number of products within the category, reducing the number of pages a potential customer may need to go through to find a product.  Two, you're reducing the number of subcategories under each top-level category, making it easier to get into the deeper pages.
This also has the added benefit of reducing your product page's "click depth", or how many clicks away a page is from the home page. According to Google's John Mueller, Google's algorithm considers the click depth when calculating the importance of a page.
You should also make use of tags and filters in your product collections to help customers find what they're looking for faster. If you have a larger catalog with a wide variety of product tags, you may want to try an app like FIlter Menu by Power Tools to add enhanced filtering options.
Finally, you should also take any customer feedback and employee feedback into consideration while analyzing your website organization.  Has anyone suggested improvements to your website structure? Has anyone complained about any specific difficulties they've had while searching for products? This type of feedback can be invaluable when improving a website's organization.
Make all of your intended changes in your spreadsheet or other visual files before making any changes to your website. It's important that you roll out your changes all at once or you'll risk confusing customers and the search engines.
Complicated Checkout Process
One of the most devastating bottlenecks that any website can have is a confusing or complicated checkout process. The last thing that you want to do is make it difficult for a shopper to check out by jumping through unnecessary hoops.
While the native Shopify checkout process is pretty streamlined, sometimes website owners become a bit overzealous on their cart pages and include unnecessary ads and upsells. Avoid any sort of page modifications that will push the "Go To Checkout" button below the first fold.
If you're looking to further optimize the multi-step Shopify checkout process, there are a number of one-page checkout apps available for integration. These applications will replace your existing checkout process with a more streamlined user experience that reduces the number of fields to fill out and the number of overall clicks.
You should also consider installing PayPal Express Checkout as an option. According to a study by comScore, customers that selected PayPal as their payment method completed their order 88.7% of the time. That number is 60% higher than other digital wallets and 82% higher than all other payment methods.
At the end of the day, your checkout process should be as quick and hassle-free as possible.
Implement Necessary User Experience & User Interface Updates
Now that you've successfully removed any bottlenecks that can impact your ability to convert customers, it's time to focus on improving your website user experience and user interface.
As people become more used to shopping online via desktop and mobile devices, customers have become more particular about their shopping experiences. Users are far less likely to spend their time or money on a website which makes it difficult for them to find what they're looking for and purchase.
On the converse, when your website does have a great user experience, your customers are likely to tell others about it. When it comes to eCommerce, positive reviews, social proof, and word of mouth are invaluable.
While every website has different features and a different customer base, here are some of the most effective user experience and user interface best practices that you can implement on your Shopify website.
Ajax Add To Cart
When a user adds a product to their shopping cart, many Shopify themes will simply assume their done shopping and take them right to the cart page. For users that planned to continue shopping, browse through related products, or explore product cross-sells, this can be unbelievably frustrating.
To get around this less-than-ideal user experience, you can implement an Ajax-powered add to cart function on your Shopify website. If you're unfamiliar with Ajax, it is a web development technology that allows the frontend of your website to send and receive data from the server in the background.
In simpler terms, this means that user functions like "add to cart"  that would typically require a page to reload can be done without ever actually leaving the page. So when we talk about an Ajax add to cart feature, this just means that the user will be able to add a product to their cart without ever leaving the product page or reloading the product page.
Shopify does not offer this feature right out of the box, however, it is a fairly simple implementation on most Shopify themes. To learn more about how to add this user experience update to your theme, you can learn more at the official Shopify docs.
Ajax Product Filters
Another great way to improve your eCommerce user experience is to improve the filtering options and navigation options within your product collection pages.
It's always a safe bet to assume that your customers are short on time and their attention spans are even shorter.  If you expect your customers to spend time going through multiple collection pages to search for the product they're looking for, your conversion rates will likely suffer.
Shopify themes will typically include category and tag filtering options on their collection pages, but since a page reload is required after each filter is applied, it can really slow down a customer's shopping experience.
Similarly to the add to cart function, Ajax can also be utilized to speed up your collection filtering and navigation. Instead of waiting for the page to reload every time a new filter is applied, the collection will instantly update the results to only display the products that match the selected filters without requiring a page refresh.
While a custom Ajax filtering implementation may be a bit too complex for the average Shopify store owner, there are a number of Shopify apps that can help implement this feature in just a few clicks.
Some of the more popular apps are Smart Product Filter, Product Filter & Search, and Power Tools Filter Menu.  These apps will allow you to customize which tags you will use as filters, the order of your filters, and even let you implement smart search features into your filters.
Create Product Pages That Convert
At the end of the day, the most important pages on any eCommerce website are going to be the product pages. A product page should showcase your products, provide information and resources, and most importantly, it should encourage your customers to purchase your products.
Use Great Product Photos
The most important aspect of any product page is going to be the product photos. You could have the most perfectly written, informative product description in the world, but if your product photos are of low quality, most customers probably won't even read it.
People are visual shoppers first and foremost, so it's important that your product photos do a great job of selling your products.  Make sure that your images are well lit, edited, consistent, and are in a high resolution.  Simply taking a few quick snaps with your iPhone and calling it a day will not help you stand out from the competition.
Whenever possible, include both pictures of your products on display and pictures of your products being used. Customers are more likely to purchase a product when they can visualize themselves using it.
If you sell products that are segmented by variants like color, shape, or material you should include photos for each of the different variants.  The more transparent you can be through your product photos, the more trust that a customer will have when making a purchasing decision.
Provide Detailed Product Information
Your product descriptions should be much more than a couple of sentences that explain what the customer can see for themselves in the photos. Product descriptions should exist to educate your customers, answer their questions, and communicate why your product is valuable.
You should also break up your product information into smaller, more digestible content sections instead of packing all of the details into one long wall of text. Content sections can include product features, product specs, compatible products, and even product-specific customer testimonials.
It's also good to build navigational links into your product pages to help customers and search engine crawlers find these sections of your product pages more easily.
While the standard Shopify admin panel only provides a single product description text area, you can create additional text inputs for your products using what Shopify calls metafields.
Metafields are perfect for storing your 'enhanced product information', such as product features, part numbers, and product specs. They can also be used by your various apps and sales channels for backend and internal purposes.
Include Cross-Sells & Curated Related Products
Another important set of features that should be included on every eCommerce product page is cross-selling and curated related products.  In simplest terms, these two tactics are used to encourage customers to purchase more items.
While the two selling tactics are very similar, there are some basic differences that you should understand before implementing them.
Cross-selling is used to bring attention to products that work in conjunction or supplement the product that they are currently looking at. For example, if the product the customer is looking at is an iPhone, cross-sell products may include headphones, AirPods, iPhone cases, screen protectors, and other accessories.
On the other hand, related products are ones that offer an alternative to the product the customer is looking at. For example, the related products for our iPhone maybe a Samsung Galaxy, an Android, or a standalone MP3 player.
By including both of these product collections within your product page you're increasing the likelihood that a customer will find something that they're interested in purchasing and improving your chances of increasing your average order value.
Focus On Mobile Usability
No matter what type of products you're selling, it should come as no surprise that your eCommerce website needs to be optimized for mobile devices. Shoppers don't only do their purchasing online – 80% of smartphone users have ordered at least one thing online using their device in the last 6 months.
When it comes to mobile eCommerce though, simply resizing and stacking your page elements usually won't cut it. It's important to think about ways to make the shopping experience easier for your customers.
This means doing things like reducing the amount of scrolling required, the number of pages that need to be navigated through to find a product, and making sure your site isn't loading too many heavy media assets.
Floating Header
Make sure that the header area of your website stays sticky to the top of your screen and floats at the top as the user scrolls.  It's important to make sure that your website navigation is always accessible, no matter where a user is on the page.
Replace Grids With Sliders
Many Shopify websites have grids of products on their homepage layouts. These grids might be used for featured products, new products, or even sale items. Don't just turn the products into a stack of products that takes a lifetime to scroll through. Convert your product grid into a slider that users can swipe through horizontally.
Floating Add To Cart Button
Similarly to a floating header, it's always a good idea to fix the add to cart button and a quantity input to the bottom of the user's screen.  This way, as they scroll down to read your product description, product specs, or product reviews they'll be able to add to the cart at any point.
Exclude Heavier Assets
While mobile users that are actively connected to wi-fi can typically load a website just as quickly as a desktop user can, that may not always be the case for users not connected to wi-fi. When optimizing your website for mobile users, excluding heavier assets like videos, gifs, and images can help reduce load times and improve the overall user experience.
While you can't conditionally load assets using liquid in Shopify, you can use Javascript to lazy load items conditionally. For example, instead of including a video file directly into your liquid template, you can use Javascript to first identify the user agent. Then, if that user is on a desktop machine, insert the video into the template using Javascript. If the user is on a mobile or tablet device, you can simply hide the section, or include an image if appropriate.
Invest In Digital Marketing
Once you've spent some time refining your website user experience, it's time to get some more users! Now unlike brick and mortar stores, no one is going to simply stumble past your website and decide to take a look at what you have. You'll need to position it in front of them.
So what's the most effective way to get new people on your site? We suggest taking a multi-faceted approach to your digital marketing campaigns. Instead of dedicating your full budget to just one advertising channel, you might want to try a strategy using a  combination of the channels below.
Facebook Audience Network
The Facebook Audience Network is one of the most popular and powerful channels that you can use to promote your brand or business. This network will deliver your ad to Facebook users, Instagram users, Application users, and a wide range of website users.
The Facebook Audience Network is a great way to build brand visibility and educate new users. You can use engaging images and videos to grab users' attention, and then introduce your offer using long-form text and headlines. In many ways, you can think of it as a similar exposure model to that of a television commercial.
There are a number of advertising options that you can take advantage of when you use Facebook. For example, you can run engagement campaigns to build audiences, conversion campaigns to drive sales, lookalike campaigns to target users who are similar to your existing customers, and even catalog campaigns to position your products right in front of your audiences.
On the Facebook Audience Network, you use interests and demographics to target users. So instead of targeting people who have searched for a term like 'automotive supplies', you would target your ads at 'people who own auto parts stores'.
While cost-per-click is an important metric to track when running a Facebook Ads campaign, it's not actually the way you'll be billed. Facebook charges on a CPM, or cost per 1000 impression, basis.  Simply put, this means you're not paying when the user clicks, you're paying every time a user simply sees your ad.
If you are able to clearly define your audience and have a great product offering to position in front of them, advertising on the Facebook Audience Network can be a very effective way to build visibility and scale your sales.
Google AdWords
Google AdWords is another great way to bring highly qualified traffic to your website.  While similar to the Facebook Audience Network in that you are going to be paying money to send new users to your website, the similarities pretty much end there.
For one, with Google Adwords, you are not targeting interests, you are targeting the search queries that users are submitting. So if you wanted to make sure that any users who searched the term "Automotive parts suppliers" on Google saw your ad, AdWords is the way to do it.
For those who are unfamiliar, AdWords ads are the sponsored search results that appear above the organic results in the Google rankings.  By strategically picking the keywords you target, you'll be able to place your website at the top of the search results above your competitors.
For many businesses, AdWords presents a really great opportunity to quickly scale a business. This is because, unlike on Facebook, you're able to place your ad in front of the user at the exact moment they're considering purchasing.
Google AdWords is billed on a cost-per-click basis. This means that you are only spending money when someone clicks on your ad. This can end up being extremely profitable or extremely costly, it all depends on how well you target your keywords and the quality of the offer you're presenting to the customers.
When you select the keywords you'll be targeting, you also set your bid amount for that keyword. Then, when a user submits a query containing your keywords, your bid will go up against the bids of all of the other advertisers who want to show up for that keyword. Generally, the order of the advertisements will depend on who has the highest bid.
AdWords can also be a great way to drive new customer signups. Instead of sending users to specific product pages or category pages, you can drive them to sales pages with registration forms.
No matter what it is you sell or the industry you're in, there is almost certainly a way that you can use Google AdWords to grow your B2B eCommerce business.
SEO
SEO, or Search Engine Optimization, can be an extremely profitable way to drive traffic if done properly. Performing search engine optimization involves configuring your website in a way so that search engines can understand your content and feel confident sending users to your website.
According to data released by Forrester, 71% of US shoppers will use a search engine to find what they're looking for online.  Considering the volume of eCommerce searches that happens every day, you really can't afford to not rank well.
Unlike paid advertising channels, it doesn't cost you anything to rank in search engines. So once you've secured a top result for your target keywords, you'll keep seeing that return month-over-month at no additional cost.
On-Page Optimization
On-page optimization, also known as technical SEO, has to do with the configuration of your website. This includes a variety of factors including metadata, text headlines, text density, text length, crawl depth, and much more.
When performing on-page optimization for a Shopify store, there are a few things main to keep in mind.
Make sure to write descriptive, but succinct page titles. You should aim for the title to be about 60 characters if possible. It's also good to include the focus keyword in the title if it's a page you're optimizing for a specific term.
When it comes to your meta descriptions, it's a good idea to limit the length to about 155 characters. These should also be descriptive, unique, and should include a focus keyword somewhere in the text.
There's quite a bit more that goes into on-page optimization than we can write in this article, but here's a pretty comprehensive run down that will help. We've also linked to an eCommerce SEO cheat sheet below.
Content Creation
One of the best ways to attract new customers to your website is by creating engaging content for them to consume.  Content includes things like blog articles, videos, infographics, and even interactive tools.
When creating content for your website, it's important to first consider who your ideal audience is and what types of things they may be interested in related to your products. For example, if you sell jewelry you may want to create articles and videos that discuss fashion trends, styling guides, and similar topics.
Each piece of appealing content that you create is another opportunity for a member of your target audience to land on your website.  You should aim to create at least 1 new piece of content each week, but the more you can crank out, the better.
To maximize your chances of being discovered in the search engines, do some keyword research before creating your content. There are free tools available online like searchvolume.io and keywordtool.io that will help you find the search terms with the lowest competition and highest search volume.
Off-Page Optimization
The final piece of the SEO puzzle is off-page optimization. Off-page optimization involves creating visibility for your brand on websites, social media channels, and other places around the internet. The more external websites that mention your website, the more authority you are establishing for your website.
There are a number of ways to improve your off-page optimization. For one, build as many social profiles for your brand as you can. Social profiles are almost always free to create and typically have high domain authority.
It's also a good idea to try and identify any directories, forums, or marketplaces that are related to the products that you sell. By creating profiles, engaging in discussions, and answering questions on these types of websites, you're further establishing topical authority for your website.
Finally, you can also try reaching out to bloggers, magazine writers, and journalists with ideas for stories. These types of brand mentions can be very valuable for your SEO efforts, especially when there's a backlink involved.
It's best to have a unique topic idea in mind or a completed article when you reach out to writers. The more informative and engaging the article is, the better your chances are of receiving more brand mentions.
Need some help with your eCommerce SEO strategy? We put together a little eCommerce SEO cheat sheet for you that you can download here.
Retargeting
The last digital marketing strategy we'll cover in this article is called retargeting. Retargeting, also known as remarketing, allows you to deliver ads directly to people who have recently been on your website and did not make a purchase.
Depending on the platform you're using to retarget your customers, there will be a wide variety of ad options available to you. For example, if you're using the Facebook Audience network, you can retarget your customers with ads featuring the very products they were looking at.
According to a recent study, customers that receive your retargeting ads are 70% more likely to convert than those that don't.  Sometimes it takes a little reinforcement or an added incentive like a coupon code to convince a customer to make their first purchase on your website.  Retargeting is a great way to help those shoppers that are on the fence finalize their purchase.
There are a number of places that eCommerce store owners will typically retarget their customers.  The most popular places are typically Facebook and Instagram as well as website networks that encompass thousands of websites. There are also networks (including the Facebook Audience Network) that will allow you to deliver your ads to application users.
Regardless of what types of products you're selling, retargeting is a very effective way to lift your conversion rates, generate more revenue, and keep your customer base engaged.
Generate Social Proof & Authority For Your Brand
In today's eCommerce marketplace, there are few things more important than having "social proof" for your products and your brand.
So what exactly is social proof? It's when customers publish positive reviews, social media comments, or other positive feedback about your brand online that then influence other people to purchase.
So just how important is social proof? Well, according to PowerReview, more than 70% of online shoppers read product reviews prior to making a purchase.  So if you're planning on running a profitable eCommerce store, positive social proof is a "must-have" ingredient for success.
Social Media Engagement
One excellent form of social proof is social engagement. This includes things like comments, likes, and shares on popular platforms like Facebook and Instagram.  It also helps when you get engagement like retweets on Twitter, and bulletin board pins on Pinterest.
As you acquire more positive social media engagement, keep track of any especially powerful feedback.  This type of feedback can make for great advertising, especially if it's coming from an influential person.
It's best not to try and cheat the system with fake reviews and comments though. If you get caught by the social media channel, you may receive a suspension or a ban on your account. Online shoppers are also usually able to spot fake comments, so it's best to just avoid fake engagement altogether.
Customer Reviews
In addition to social engagement, it's also a great idea to collect reviews both on and off your website.
You can use tools like YotPo and TargetBay to collect reviews from your customers on your website. These tools allow you to display website reviews, product-specific reviews, and even embed review forms to collect more reviews.
These tools also have automated features that make collecting reviews much easier. For example, you can create an automation that will follow up with customers 5 days after they purchase. It can also help to include a small discount on their next order in exchange for a review.
In addition to collecting reviews on your website, it's also great to collect reviews on third-party websites for added authenticity.  The more reviews that you can acquire on platforms like Amazon, TrustPilot, Yelp, and Google My Business the better.
Influencer Marketing
If you are marketing your own line of products you can try influencer marketing. This is when you have content creators with larger followings promote your brand within a post.
Typically, you will need to send the influencer free products in exchange for the review. Depending on the size of their audience, you may also need to pay an advertising fee.
When determining if this is the right approach for you, you can use the findings in this study. When you consider that the average conversion rate for influencer marketing is about 2.55% and the average click-through rate is about 2.0%, you can calculate a potential ROI.
So if the content creator receives about 10,000 views on average when they create new content, you can expect that about 2000 of those people will click through to your offer. If those 2000 people convert at 2.55%, that would mean 51 sales. If they receive 1,000,000 views on average when they release a new video, you would expect to see 510 sales.
Now it's just a matter of calculating how much profit you would expect to see from any given post based on an influencer's metrics, and weighing that against the cost of running the post.
Build An Email List & Utilize It
Whether you end up using one, or a combination of any of the strategies and tactics outlined above, one thing that you should always be focused on is growing your email list.
No matter how you're bringing in new users, make sure to place plenty of opportunities for your website visitors to opt-in to your email list throughout your website. For example, you can offer free resources, small discounts, product giveaways, and other incentives in exchange for your visitors' email addresses.
The more creative you can be with the incentive or the offer, the more likely you are to gain new email subscribers. No matter what you do to
You should also be giving customers that go through your checkout process the opportunity to opt-in to your email list. Shopify will give you the opportunity to connect any number of email marketing tools like MailChimp to your store to make the process easy.
According to CampaignMonitor, email marketing is 40 times more effective at acquiring new customers than Facebook or Twitter. What's more, 72% of people prefer to receive ads via email, compared to 17% who would rather see their ads on social media.
From a conversion-focused standpoint, email marketing is also the preferred medium. When it comes to purchases made as a result of seeing an ad, email marketing has the highest conversion rate (66%), when compared to social media, direct mail, and others.
So clearly you can see how valuable building a good email list is, but building your email list is only half the battle. It's also important that you utilize your list regularly.
Automated Email Campaigns
If you're running any sort of digital marketing strategy to grow an email list, then you should really be taking advantage of email campaigns.  Here's a general example for those who are unfamiliar with the concept.
To start, let's say you're offering your website visitors a coupon code in exchange for an email address. In this automated email campaign, the first email that the user will receive is the email with their coupon code. This email will typically send anywhere from 1 to 5 minutes after the initial subscription event.
The next email in your campaign can then trigger a few days later.  You may want to use this email to introduce a less well-known product or product line or share a piece of engaging article or video content.  Your goal should be to reengage subscribers and keep your brand at the top of their minds.
From there, you can continue sending additional emails as is appropriate. Depending on the types of products you sell, how large your catalog is, the purchasing patterns of your typical customers, and how often you run promotions you may continue to send automated emails once a week, once a month, or even every day.
In general, make sure that the emails you're sending are fresh and that you're not spamming your subscribers.  Sending out the same email blast over and over again is a great way to lose subscribers and kill the profitability of your email marketing campaigns.
Cart Abandonment Emails
Similar to retargeting advertising, you can also retarget your website visitors with emails. These emails are called cart abandonment emails.
When you connect your Shopify store with email marketing platforms like MailChimp, setting up cart abandonment emails is easy.
On your MailChimp dashboard, click the button "Automate" in the drop-down menu. Then click on Email.
Next, click on the eCommerce tab.
Click turn on an abandoned cart email.
Select your Shopify store and click Begin.
Now on the email checklist page, click Edit Recipients to set the delay.
In the drop-down menu for hours, choose the delay you want.
Click Save.
Now you'll need to set up the design of your abandoned cart emails.
Click Design Email in your email setup checklist,
First, you need to select a template. MailChimp offers a number of easy setup options.
Setup the template, preview your campaign, and make sure everything works as expected.
Save the email and go back to the campaign checklist.
Now you can activate the abandoned cart email and click "Start Sending".
Now, whenever a customer leaves an item or items in their cart, they will automatically receive your abandoned cart email based on the delay you set.
Content Marketing Emails
Another type of email that you may consider sending your customers is content marketing emails. In these emails, your primary focus is to share engaging content that's related to your products with your customers.
For example, if you sell skateboard shoes and skateboard clothing, you may want to send weekly emails with cool new skateboard videos. If you sell auto parts, you could take a similar approach using articles and videos focused on racing or car repair.
While you can include small banners or ads for your products within these emails, it's typically best to keep them as product-free as possible. The goal with these emails is ongoing positive customer engagement. By keeping the content high on quality and low on 'sales pitch', your customers will begin to look forward to your email blasts, not look over them.
Collect Customer Feedback
As your customer base continues to grow, it's important that you listen to your customer feedback. As customers bring new strengths and weaknesses to your attention, make sure to pay attention. You never know when you will receive a tip for a great organizational improvement or user experience improvement.
Schedule A Call To Discuss Our Content Marketing E-Commerce Growth Strategies
If you are a Shopify website owner looking to grow an e-commerce store, Proper Noun can help you develop and execute a winning content marketing and technical SEO strategy. We've worked with countless e-commerce businesses to drive tens of thousands, if not hundreds of thousands of targeted, engaged visitors month-over-month. Click here to schedule a consultation today.