Regional Metal Fabricator Goes From 0 To 20k+ Visitors Per Month In 24 Months
Our client was a metal fabrication company that specializes in delivering scalable, customizable, and cost-effective fabrication and manufacturing solutions. The website had been online for nearly 20 years, however, the site was suffering from some big technical and content optimization issues as well as some pretty significant content gaps.
We began working with this client in early-January 2020. While the website was seeing some direct and referral traffic, it was receiving little to no organic traffic.  Based on the current level of optimization and organic traffic volume, we knew we had our work cut out, but considering the age of the website and the opportunity in the space, we knew there was a lot of opportunity for content marketing success.
Project Name
Regional Metal Fabricator Goes From 0 To 20k+ Visitors Per Month In 24 Months
Niche
Manufacturing / Engineering
Our Role
Managed Content Marketing / Technical SEO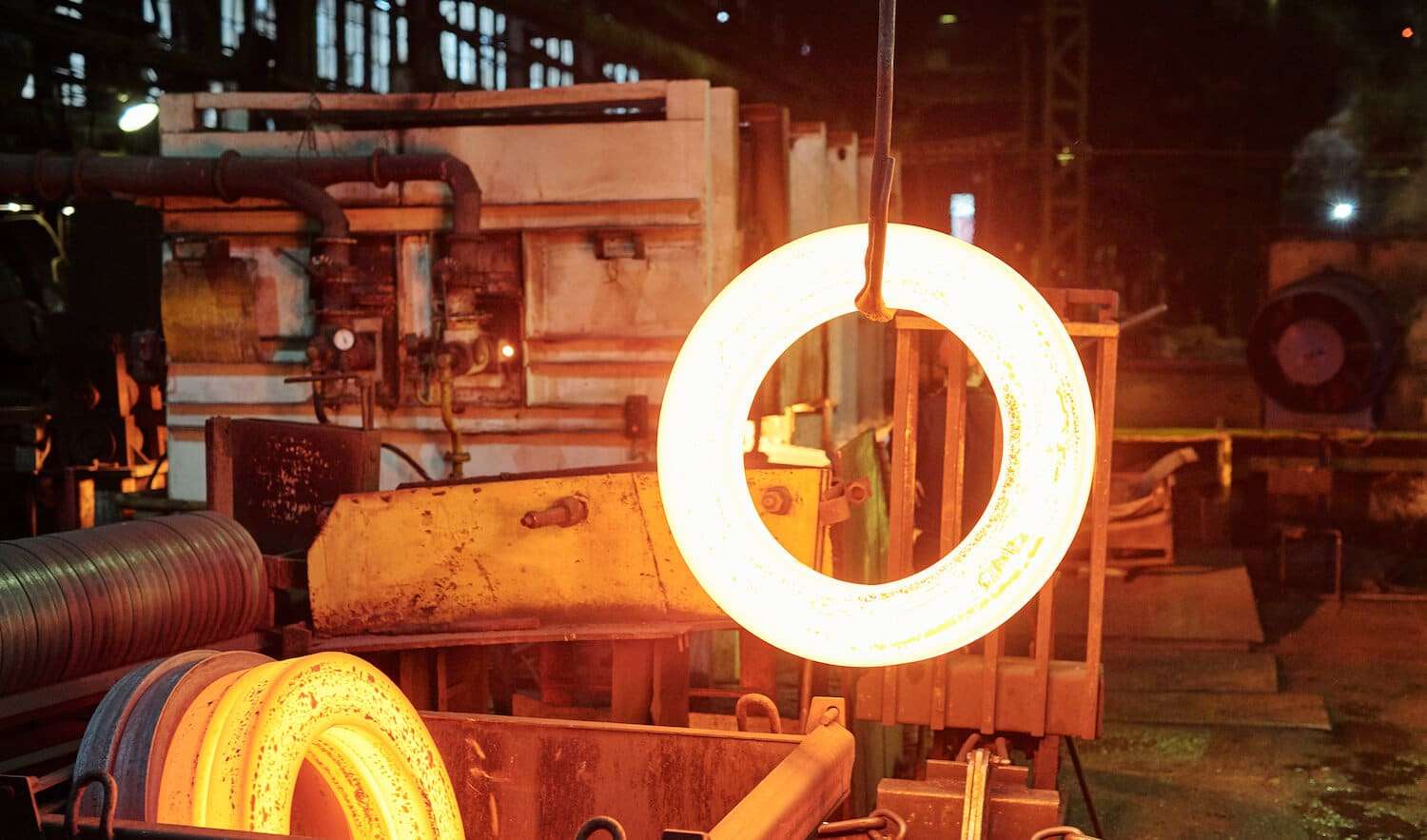 Growth in Organic Traffic in 24 Months
Increase In Ranking Organic Keywords 
Increase In Monthly Form Leads
Growth in new customer sign-ups
As this client does no sales online, our goals were pretty straightforward. First, we wanted to significantly ramp up the website's search traffic with qualified users from the client's pre-defined target audience. Second, we wanted to make sure we could convert this website traffic into qualified leads.
Increase the overall amount of search presence and organic traffic with content marketing
Increase the number of verified leads via contact form submissions with conversion rate optimization
Grow the marketing email list with website enhancements and CRO.
Establish the client's brand as an authority and resource in the metal fabrication space through content publication both on and off their website. 
Prior to kicking off our campaign, we performed thorough research and analysis on the website, the target audience, as well as the competitive space. We analyzed the topics and types of content the target audience consumed, keywords competitors were ranking for, and the types of content competitors were creating.
We also performed a deep audit of the website's technical and content optimization. Using a variety of tools we analyzed more than 300 individual factors and established a four-part website optimization strategy consisting of:
Website Technical Optimization
Website Page Speed & Experience Optimization
Website Content Optimization
Conversion Rate Optimization
Our Strategy
After completing our initial research and compiling our Campaign Roadmap, we established a comprehensive content marketing strategy consisting of:
Transactional Content via Service Pages
Informational Content via Resource Articles & Pillar Content
Manual Link Building Outreach
Conversion Rate Optimization
We kicked off the campaign by implementing technical optimization updates and page speed optimization updates in mid-January 2020. As the website was an older commercial WordPress theme, there was some limitation to the amount of page speed, page experience, and technical optimization that could be performed.
In addition to the technical optimization, we also performed a round of optimization to the existing content. We also created some supplemental content for the existing landing pages that were "thin". We completed our initial round of content optimization in late-January 2020.
We also implemented a number of conversion rate optimization tactics. Among these were email-capture popovers, exit-intent popovers, and in-content calls to action.
In February 2020 we began to execute our content marketing strategy. Our plan was to spend the first couple of months creating well-optimized service pages to fill all of the transactional content gaps. Over the span of six months, we produced 25 new optimized service pages.
Over the next 12 months, we shifted our focus to creating a variety of informational content for the website's blog and building high-quality links through manual outreach. The content we created was focused on:
Detailing what types of manufacturing methods are best for different types of products
Explaining the pros and cons of different manufacturing methods
Providing in-depth background on some of the more profitable products produced
Providing information about the different types of materials used and the types of products they're best used for
From a manual outreach perspective, we identified a variety of blogs and websites that focused on manufacturing, fabrication, construction, as well as ancillary industries like aircraft, agriculture, automotive, business, import/export, weapons, ammunition, and more. In the span of 12 months, we secured more than 50 backlink placements to the home page as well as service pages and articles.
As we had anticipated because the website already had been on Google's "radar" for almost two decades, it didn't take long before we started to see results from our efforts. Starting with a base of about 10 organic visits per month, the website reached just about 1000 organic visits per month by end of May 2020 – only 4 months after completing our initial optimization.


The website search traffic continued to grow steadily until April 2021 when traffic reached the highest point to date with just over 4000 organic visitors. We also saw monthly organic lead form submissions grow from 2-3 per month to 8-10 per month in this timeframe.


It was at the end of April 2021 that the client launched a new iteration of its website. The new website featured a number of optimization improvements including:
Major speed optimization and page experience optimization updates
An improved siloing structure for URL hierarchies for services, case studies, industries, and products
Improved internal link building
A variety of technical SEO enhancements 
There was an initial dip period while Google re-crawled and indexed the new website, however, by July 2021, traffic had reached a new all-time high of just over 4700 organic visitors.


4700 organic visitors in July was just the start. As our content continued to mature and we continued our manual outreach and content creation, the site traffic began to grow exponentially. Within two months the traffic exploded to more than 11,500 organic visitors per month by the end of September 2021. The number of leads per month also grew from 10-12 per month to 15-18 per month.


Our content marketing campaign concluded in September 2021, however, traffic and leads continued to grow throughout 2021, breaking 15,000 unique visitors per month and 29 form leads in the month of December 2021.  The articles and service pages published have continued to rank for more keywords and rank higher for the keywords they already ranked for. As a result, traffic has continued to grow month-over-month, even once our content marketing activities had concluded.


At the time of this case study in March 2022, website traffic was averaging about 18,435 visitors per month. The website also boasts an impressive $21.2k in click value from its keywords. In other words, if the website were bidding on the same keywords in Google Search, they'd be paying an estimated $21.2k per month for that search traffic.
At the end of the day, our content marketing campaign was a massive success. Not only did we see huge growth in organic traffic, but we were also able to translate the traffic into leads and ultimately growth in business for our client.


Schedule A Consultation Today To Learn About Our Enterprise SEO Campaigns
We've worked with a wide range of enterprise businesses to increase search engine visibility, drive more leads and quote requests, and build website authority.  If you'd like to learn more about our approach to this SEO campaign or how we can help grow your enterprise business's search engine visibility, contact us today.