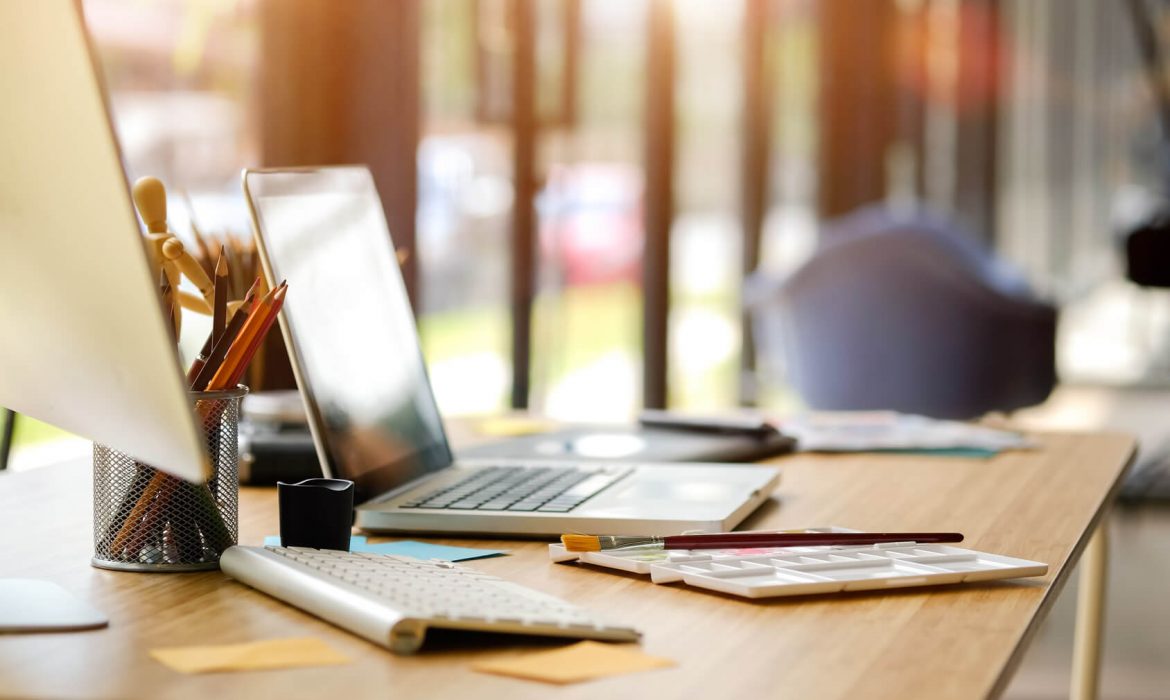 For eCommerce businesses that are looking to expand their eCommerce offerings and capabilities, it may make sense to transition to an enterprise eCommerce platform. These platforms are specially designed for enterprise businesses, offering a number of unique tools and security services to ensure that enterprise eCommerce businesses run seamlessly.
When running or transitioning to an enterprise eCommerce business, you want to use a platform that will provide you with the features and services that are most conducive to a high-performing online business. Taking into consideration the target market, desired features, as well as ease of use, support, and fees, of the platform, you'll be able to find the enterprise eCommerce platform that is right for your business.
Why Enterprise eCommerce?
Before diving into the top enterprise eCommerce platforms, it's important to understand why a business may choose an enterprise eCommerce platform over a standard platform.  It may be a question of platform features, the business's total sales, or even a company's need for special tools or specific functionality.
For example, if your business is on a standard BigCommerce subscription but grows its sales to more than $500,000 in one year, you will be upgraded to an enterprise subscription due to your sales volume.
Or perhaps you have a need for some special customer pricing features that you can't access on a basic Shopify plan. In this situation, you'll need to update to Shopify Plus.
The most important thing to do before upgrading to an enterprise eCommerce platform is to understand your true needs and then research which platform will be the best fit for your online business. Here are a few of the top enterprise eCommerce platforms for 2020 to help you with your decision.
BigCommerce Enterprise
BigCommerce launched as a SaaS service in 2015, having developed a large, loyal base of customers since then. A strong force in the US market, BigCommerce is working towards growth and expansion, focusing on its top native feature sets.
With a number of huge partners such as Skullcandy, Ben & Jerry's, Rand McNally, Motorola, and more, BigCommerce has developed quite a strong reputation. Providing a great deal of top third-party apps, the enterprise eCommerce platform has created a service that offers seamless assistance to its partners.
Top benefits of BigCommerce include:
Native integrations with both online marketplaces and social platforms
Native APIs
Native WordPress integration
Top B2B features
Low cost of ownership
Cons include:
Can be a more complex development process than other platforms
SalesForce Ecommerce Cloud
Once known as Demandware, SalesForce Commerce Cloud was changed after being acquired by SalesForce in 2016. A SaaS-based platform, SalesForce Commerce is hosted in the cloud and is a powerhouse of scalability and stability. It has an abundance of enterprise features and SalesForce provides an unmatchable amount of support.
Pulling itself up as the top of the B2C enterprise eCommerce industry, SalesForce provides an experience like no other. The support and reliability of the platform provides ease of use and peace of mind for all businesses that utilize this service.
There are so many features in the SalesForce Ecommerce Cloud platform. Top features include integrated omnichannel features, internal personalization capabilities, as well as native multi-store support.
Other pros of this platform include: 
Top-notch multi-channel function
Easily personalized
Incredible scalability
Great integration with other SalesForce services.
Cons include:
High cost of ownership
Not intuitive
Doesn't integrate with some non-SalesForce services
Lack of flexibility
Magento Enterprise
The enterprise edition of Magento Commerce is Magento Enterprise. It offers support for both cloud-based and on-premise deployments and comes with access to a vast number of third-party extensions.
Magento Enterprise is designed for enterprise businesses and includes a foundation that is scalable with a high cost of ownership. Features of Magento Enterprise include a high-quality B2B suite, top merchandising ability, innovative content management, groups and segmentation for customers, and is designed for a large number of product types.
Acquired by Adobe, Magento has made a move towards furthering its name as an enterprise eCommerce platform, working with a number of top retailers and partners.
Magento Enterprise has some great benefits for eCommerce businesses, which include:
High scalability
Numerous integrations
Developmentally flexible
Large community
BI and order management products
Weaknesses of Magento include:
Issues stemming from the open system
High cost of ownership
Maintenance is costly
Known for security vulnerabilities
Shopify Plus
Shopify Plus is Shopify's enterprise eCommerce platform. It is a full SaaS-based eCommerce solution that has a number of advantages for enterprise businesses. With lower maintenance costs and many high-quality third-party apps, Shopify Plus has become a contender as a top enterprise eCommerce platform.
This platform is perfect for more simple retailers and consumer brands, while complex retailers may find that it is limited for their needs.
When considering Shopify Plus as your enterprise eCommerce platform, there are many great benefits, including:
Efficient launching
Low ownership cost
Extensive third-party apps
In-house hardware and technical assistants are unnecessary
Very flexible platform
However, you will also want to keep these weaknesses in mind:
Not proficient at native filtering
Does not contain as many native product types as other platforms
It has a closed system
There is no native support for multi-store
Not great for SEO
SAP Hybris
Easily utilized with both B2C and B2B businesses, SAP Hybris is an all-inclusive, omnichannel platform. With a number of useful enterprise features including flexibility and personalization, it is built for high-quality performance and scalability.
The platform is adaptable for either on-premise or cloud installations and works great for businesses that sell internationally. It stands out as one of the most adaptable enterprise eCommerce platforms out there and provides a number of capabilities for international and multi-brand businesses.
Top benefits of SAP Hybris include:
Flexibility
Customization and personalization options
Omni-channel B2C and B2B
Incredible features for pricing and sales performance
While the features stand out as some of the greatest out there for enterprise eCommerce, there are also some weaknesses to consider:
High cost of ownership
Time-consuming due to customization
Moltin
Recently acquired by Elastic Path, Moltin is a powerhouse of eCommerce services that create efficient and effective processes for enterprise eCommerce businesses. This top platform differentiates itself with speed, flexibility, as well as control, and personalization for partners. It is used to build powerful eCommerce applications using its headless API.
With an eCommerce API, Moltin provides the resources that businesses need for an effective startup launch. The solutions that Moltin offers match other top platforms such as Shopify and BigCommerce, but offer uniqueness and freedom that cannot be beat.
Other benefits of Moltin include:
Customizable and brand-centric
Multiple currencies and languages, making it perfect for international sales
For B2B, B2C, and B2B2C
Multi-product
Optimized for mobile
Digital marketing assistance
While other top platforms are seeking to compete with one another in terms of enterprise features and efficiency, Moltin creates an experience that takes them to another level.
Picking The Right Enterprise eCommerce Platform
If you're running an online business that is beginning to outgrow your existing website's basic eCommerce capabilities, it may be time to upgrade to an enterprise platform.  Finding the best enterprise eCommerce platform for your business needs is essential for success. Determine what aspects of a platform you are looking for and choose the one that best meets your needs.
When it comes time to grow your e-commerce store, it's important you partner with an experienced e-commerce growth team. Proper Noun has worked with numerous e-commerce store owners to drive traffic and increase conversions through effective content marketing campaigns. We have executed e-commerce SEO campaigns on all of the top e-commerce platforms including Shopify, Magento, WooCommerce, and BigCommerce. If you'd like to schedule a strategy session to discuss your project, just click here to get started.