Surprisingly, in 2019, there are still businesses that are not leveraging the benefits of e-commerce to sell their products and services online. Fortunately, e-commerce platforms are becoming more advanced every day. According to data collected by Statista, 11.9% of all worldwide retail sales were e-commerce sales. In short, this means that you can no longer afford to ignore building an e-commerce presence. When building an e-commerce website, the first decision you'll need to make is what platform you'll be building it on.  So the real question then becomes BigCommerce vs Shopify – what's the best e-commerce platform?
While there are several other e-commerce options out there, we strongly believe that either Shopify or BigCommerce are the best options for the majority of e-commerce website owners. Each e-commerce platform has it's own strengths, weaknesses, pros, and cons. More importantly, the most appropriate platform will be dependent on the products the store is selling, the need for specific e-commerce features, and any need for specific marketing features.
While both BigCommerce and Shopify have unique qualities that make them great platforms, some differences make either platform better suited for your brand. Here's a breakdown of BigCommerce vs. Shopify:
E-commerce Features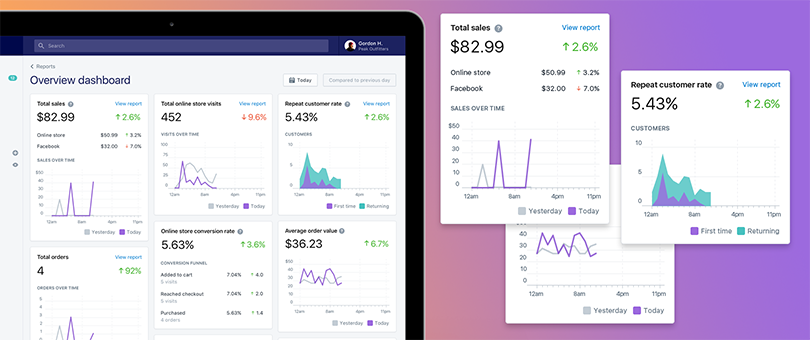 Both Shopify and BigCommerce are hosted on the cloud, but they offer different e-commerce features. When looking at these platforms, it's important to understand that both have an enormous list of features. Here are some of the main features:
– Professional themes
– Shipping options
– Unlimited disk space
– Automated tax calculation
– Optimized for mobile
– Unlimited bandwidth
– And so much more…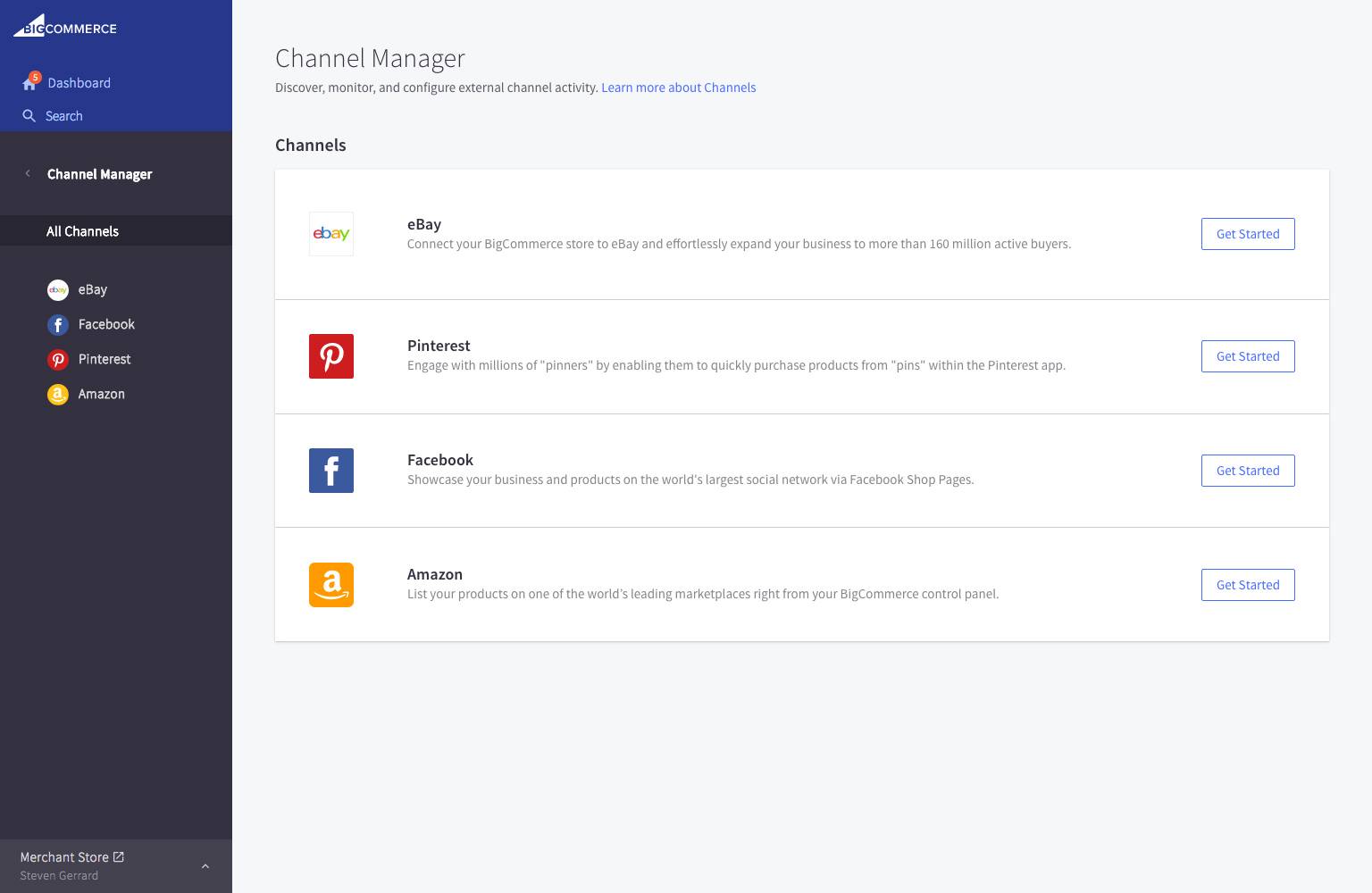 While both platforms have all the necessary features or a great e-commerce platform Shopify doesn't have as many additional features as BigCommerce. Some of the useful additional features BigCommerce offers are:
– Sync with the worlds top sales marketplaces like Ebay and Amazon
– A suite of marketing tools
– Abandoned cart recovery
– Advanced SEO features
– Sales tax reports
– Single-page checkout which you would otherwise have to pay for on Shopify
Comparing BigCommerce vs Shopify on their e-commerce features alone is pretty straightforward. While Shopify does include a huge number of e-commerce features right out of the box, BigCommerce really goes above and beyond giving e-commerce store owners the tools they need to succeed.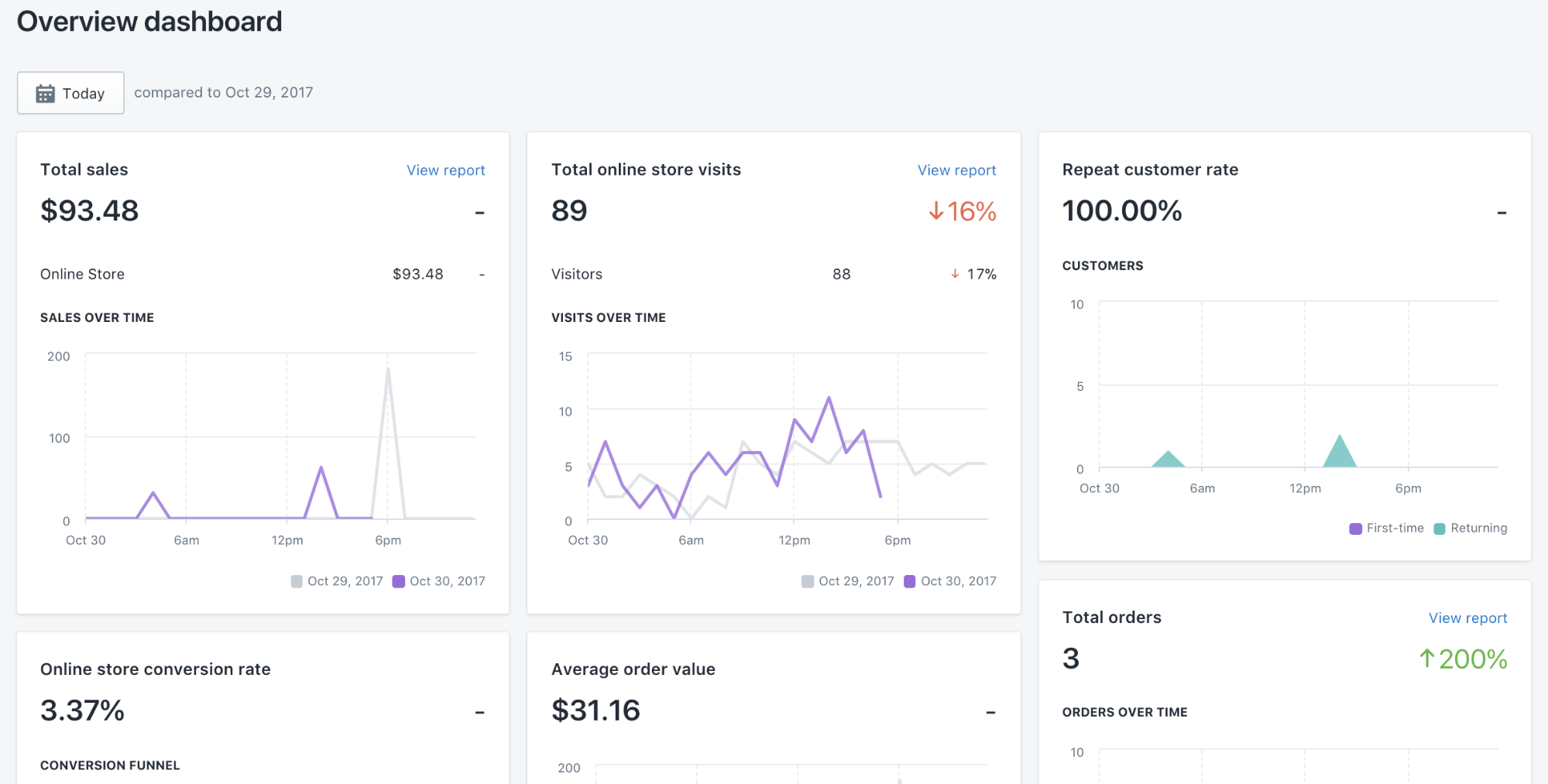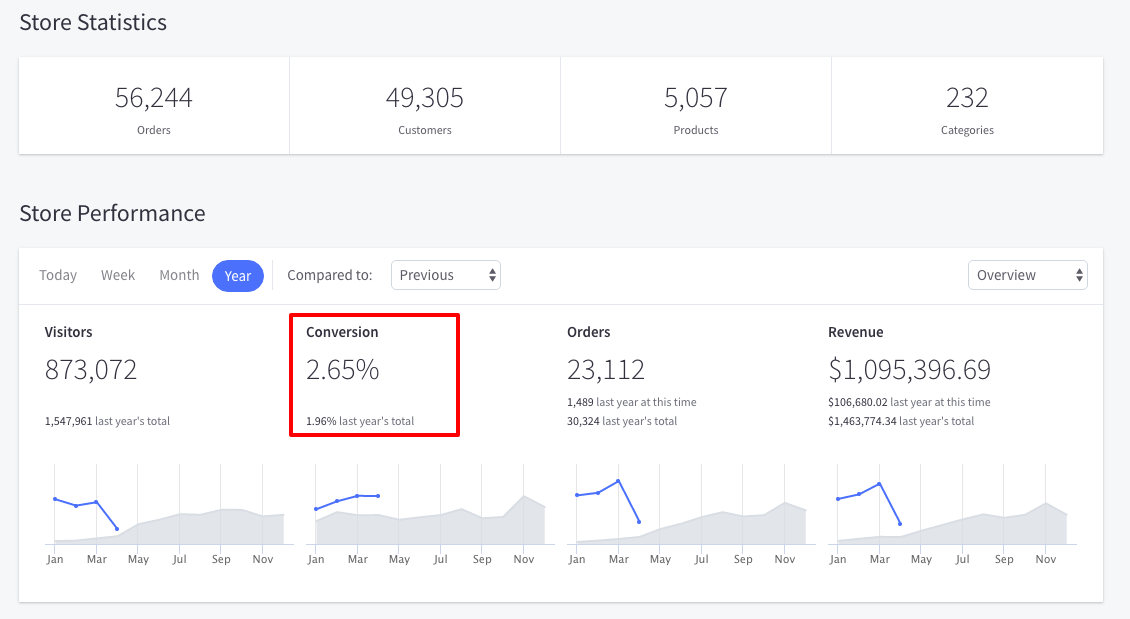 The BigCommerce platform provides integrations, analytics, marketing tools and much more that you would need to pay extra for on Shopify through the use of 3rd party apps. This alone makes the BigCommerce vs Shopify question a much easier one.
You can download our full BigCommerce and Shopify battlecard here to see all of the biggest differences between the two platforms.
E-Commerce Platform Pricing
Your e-commerce platform should not break the bank each month. The amount you spend on using your platform should only be a small fraction of your monthly sales. Fortunately, with both BigCommerce and Shopify, there is a platform pricing plan that will work for just about any budget.
Shopify Pricing Works Like This:
– Shopify Lite $9.00 per month
– Basic Shopify $29.00 per month
– Shopify $79.00 per month
– Advanced Shopify $299.00 per month.
– Shopify Plus will range up from there.
Note that Shopify will charge transaction fees.
BigCommerce Pricing Works Like This:
– BigCommerce Standard $29.95 per month
– BigCommerce Plus $79.95 per month
– BigCommerce Pro $249.95 per month.
– BigCommerce Enterprise starts at $999 per month and scales up from there.
BigCommerce does not charge your transaction charges.
Also good to keep in mind before pulling the trigger on either platform that both platforms offer free trials, so you can get your feet wet before you commit. So when looking at pricing and comparing BigCommerce vs Shopify, the scales are pretty even for the most part. The best thing to do is to work with an e-commerce web design studio to better identify all of your most important needs and then pick the platform that will meet your needs best.
E-Commerce Templates & Themes
One of the most important things to e-commerce website owners is how easy it is to update the look and feel of their website.  So when looking at BigCommerce vs Shopify from a commercial theme standpoint, how do to the two compare? Which of the two e-commerce giants provides the most aesthetically appealing and functional templates and themes?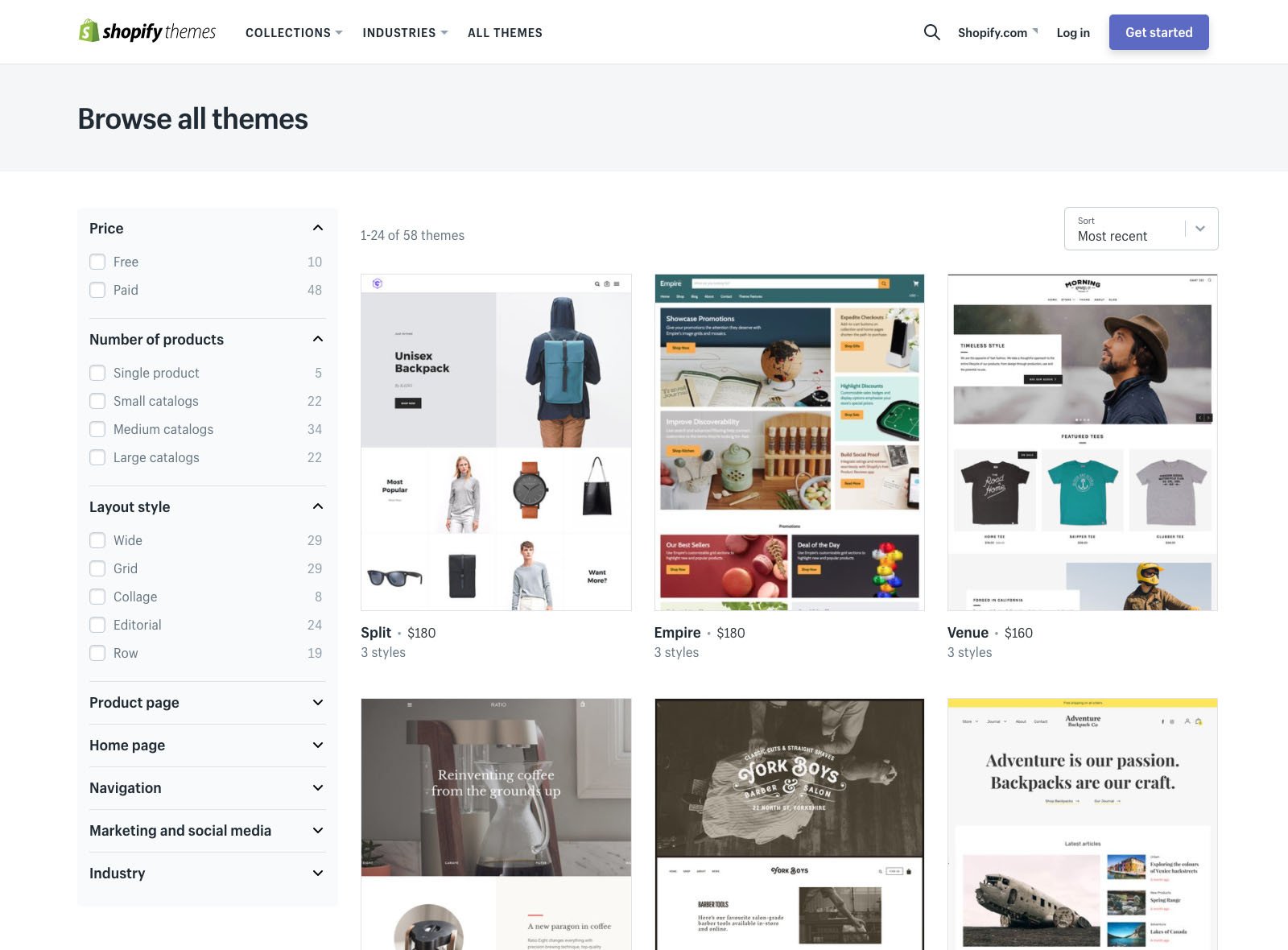 Remember, web design plays a significant role in closing sales. You'll want a platform that allows you to create an e-commerce website that looks great, communicates your brand message, and most importantly, is fully responsive and optimized for SEO. Here are other features to you should be on the lookout for when comparing e-commerce templates:
– Theme Flexibility
– Mobile responsiveness
– Marketing tool integration
– Ease of Use
– Ability to customize
When it comes to comparing templates and themes, Shopify does seem to be a bit ahead of BigCommerce. Shopify has been growing its library of paid and free themes for years and years now and has seemed to gain an advantage from a volume standpoint.
Also, each free theme you get from Shopify is different from the last. Moreover, with Shopify, you can quickly change the color as well as the typography of a template. BigCommerce also has hundreds of themes, but some customers have complained that their themes look obsolete.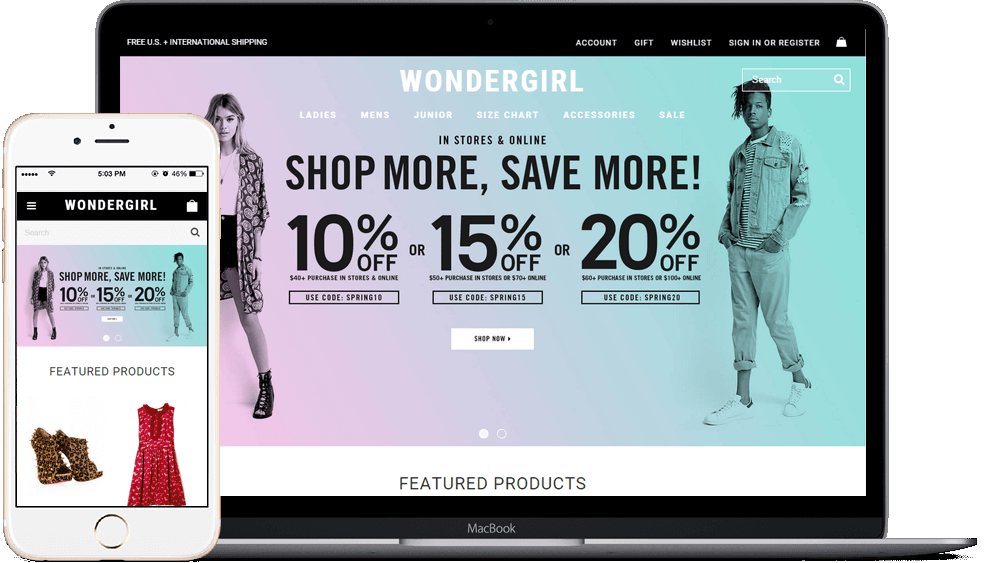 From a quality standpoint, however, BigCommerce and Shopify both offer a wide variety of very attractive, very usable themes for e-commerce store owners of all types.  So when comparing BigCommerce vs Shopify themes, it's really important to look at both quality and quantity. When viewed this way, they are pretty evenly matched.
Ease Of Use
While many store owners are concerned about premium marketing features, aesthetically appealing themes, and competitive platform prices, ease of use is also a huge concern for many store owners.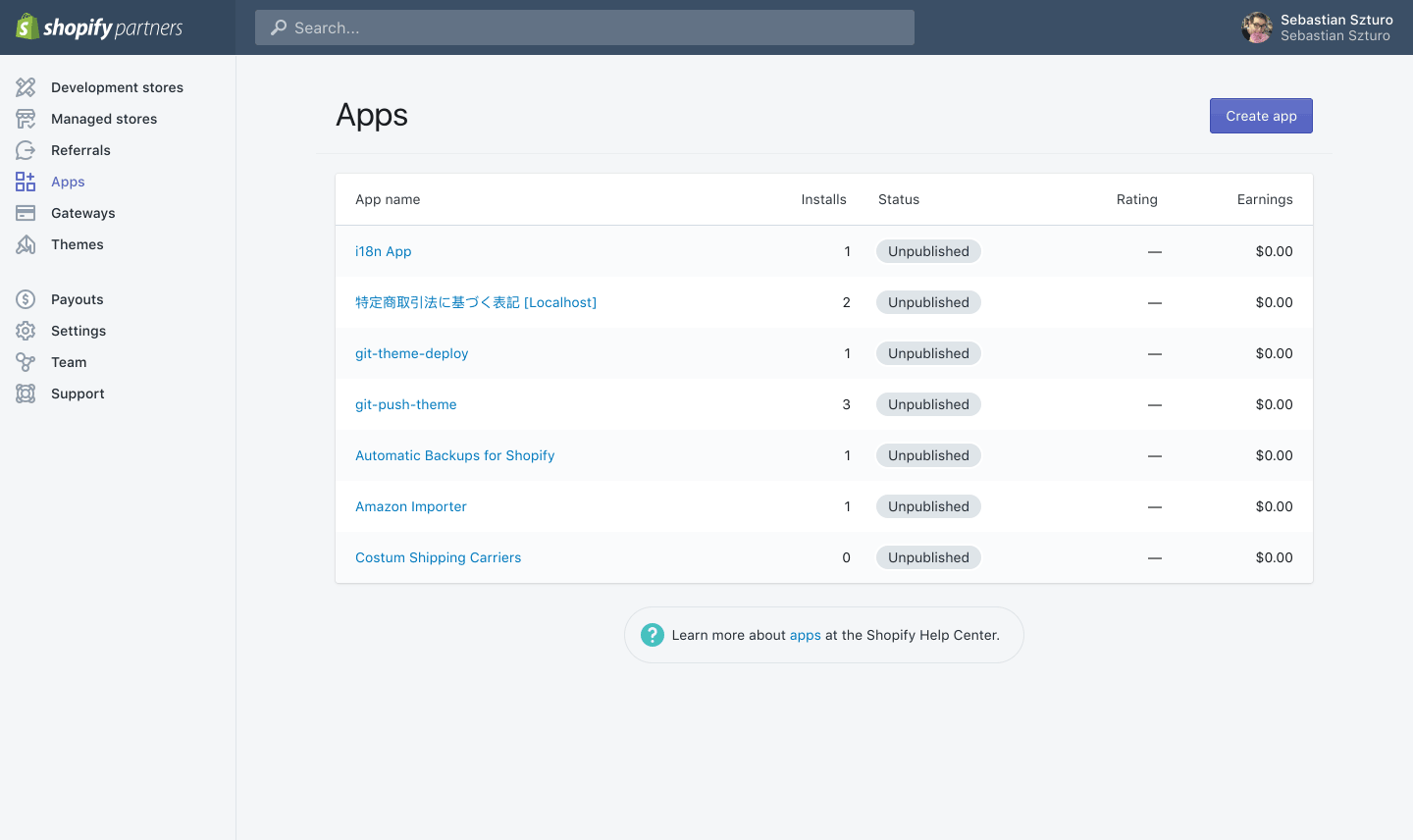 A great e-commerce platform will not only include all of the great features a store owner needs to succeed, but will also make things easy for them to succeed. How easy is it to change settings? How quickly can it be done? Are you having trouble picking a theme? Such questions will paint a clear picture of how easy one can use the platform.
Extensions & Add-Ons
Since both Shopify and BigCommerce are hosted platforms, store owners should also consider which platform has the best app store, most add-ons, plugins, and extras. The Shopify app store is home to more than 500 well-crafted apps that allow users to add any function to their store. There are also extensions for SEO, marketing, customer support, social media integration, etc.
BigCommerce also has a very popular app store and development community. BigCommerce store owners are able to search through hundreds of BigCommerce apps and extensions to facilitate any number of additional features.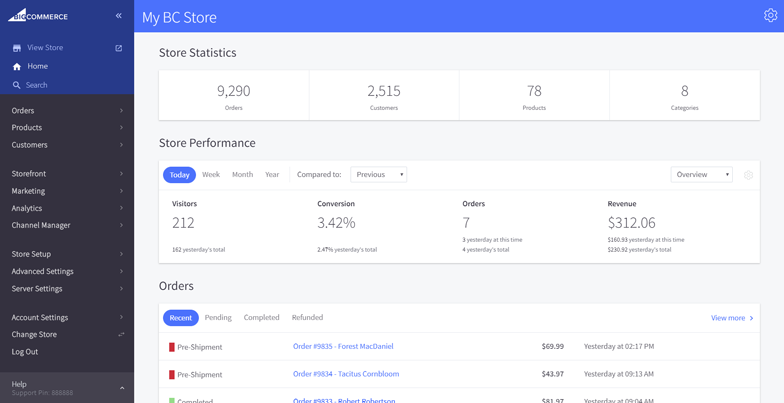 Much like with themes, it seems that the Shopify app store has more options on it, however, the BigCommerce app store seems to have everything an e-commerce store owner would ever need.
BigCommerce also has an arsenal of extras out-of-the-box which you would have paid for on Shopify. The BigCommerce API also makes it considerably easier for developers to create custom functionality and custom applications for BigCommerce websites.
Payment Processing
When you pick a platform and to your e-commerce website on, the payment provider you will be using is one of the most important things to consider. Shopify includes more than 100 payment gateways including Stripe, PayPal, etc. This makes it easy for a website owner to quickly accept payments using the processor of their choice.
While the number of payment gateways provided by BigCommerce is fewer than that provided by Shopify, it has more first-class gateway payment options. Also, at this time BigCommerce is not charging transaction fees to their customers while Shopify does charge a 2% transaction fee.
Customer Service
One of the most important factors a new e-commerce store owner should consider is customer service.  When looking at BigCommerce vs Shopify how do their customer support teams stack up?
What happens when you have questions and need support? If something goes wrong, how soon can it be rectified? Both Shopify and BigCommerce offer reliable customer support and provide customer services including:
– 24/7 customer service support via email, phone call, and live chat
– Informative FAQ pages
– Knowledge-base
However, at the end of the day, BigCommerce seems to provide superior customer service. BigCommerce is ready and willing to help troubleshoot issues with website owners right on the phone, they provide video and webinar training, and they also provide countless materials to store owners that are solely focused on their success.
Shopify also provides store owners with training and growth materials, however, they just don't seem to have the same level of detail and depth as the BigCommerce materials and the Shopify knowledge base is just not as extensive as BigCommerce's.
So, BigCommerce vs Shopify? What's The Verdict?
So, after looking at some of the pros, cons, similarities, and differences with BigCommerce vs Shopify, what's the verdict? After all, you didn't come here for a tie right?
While we still think Shopify is an incredible e-commerce platform and love to build websites for it, we think BigCommerce is our e-commerce platform of choice for 2019. Between the technical capabilities, marketing features, platform support, and the development community, we truly think BigCommerce is poised to become the next big e-commerce platform.
If you're interested in learning more about BigCommerce, taking a tour of the platform, or learning more about what we can do for your existing e-commerce business, feel free to schedule a strategy session with our team today.